This year The Scout Association is marking the centenary anniversary of the Cub Scout movement since it began in December 1916. As part of the celebrations the Speaker, John Bercow, welcomed Cub Scouts and MP's form across the UK to celebrate the past 100 years within The House of Commons.
Cub Scouts attended the event along with local MP Geraint Davies for a huge celebration of the centenary. Cub Scouts are aged between 8-10 ½ and have the chance to take part in a diverse range of adventurous activities from abseiling to zorbing to first aid, teaching them key skills for life.  
During the event the Cubs put their Scouting skills to use inside the speakers apartment where they were tent pitching, learning new first aid skills as well as discovering how to stay safe online with some digital apps.
Cub Scouts have had an action packed year celebrating the Cubs100 by hosting their own local Promise Parties, 'Thanks Events' for all the dedicated volunteers as well as joining in the fun at national events such as CubJam and Cubs Take Over days throughout the year.
Cubs Scout Khan Yildiz said:
"I've had the best time at the Houses of Parliament, not many people get to come here so I feel very lucky. It's great being part of the 100 year anniversary, being in Cubs means that I get to learn loads of new skills and have fun with my friends. It was great to tell the MP's about all the things we've been doing at Cubs and show them what've learnt."


MP Geraint Davies said:
"As a proud scout it's been a fantastic event supporting Cub Scouting and celebrating the past 100 years. I think it's a great chance for young people to get involved in Scouting as I have seen it can offer them some amazing opportunities."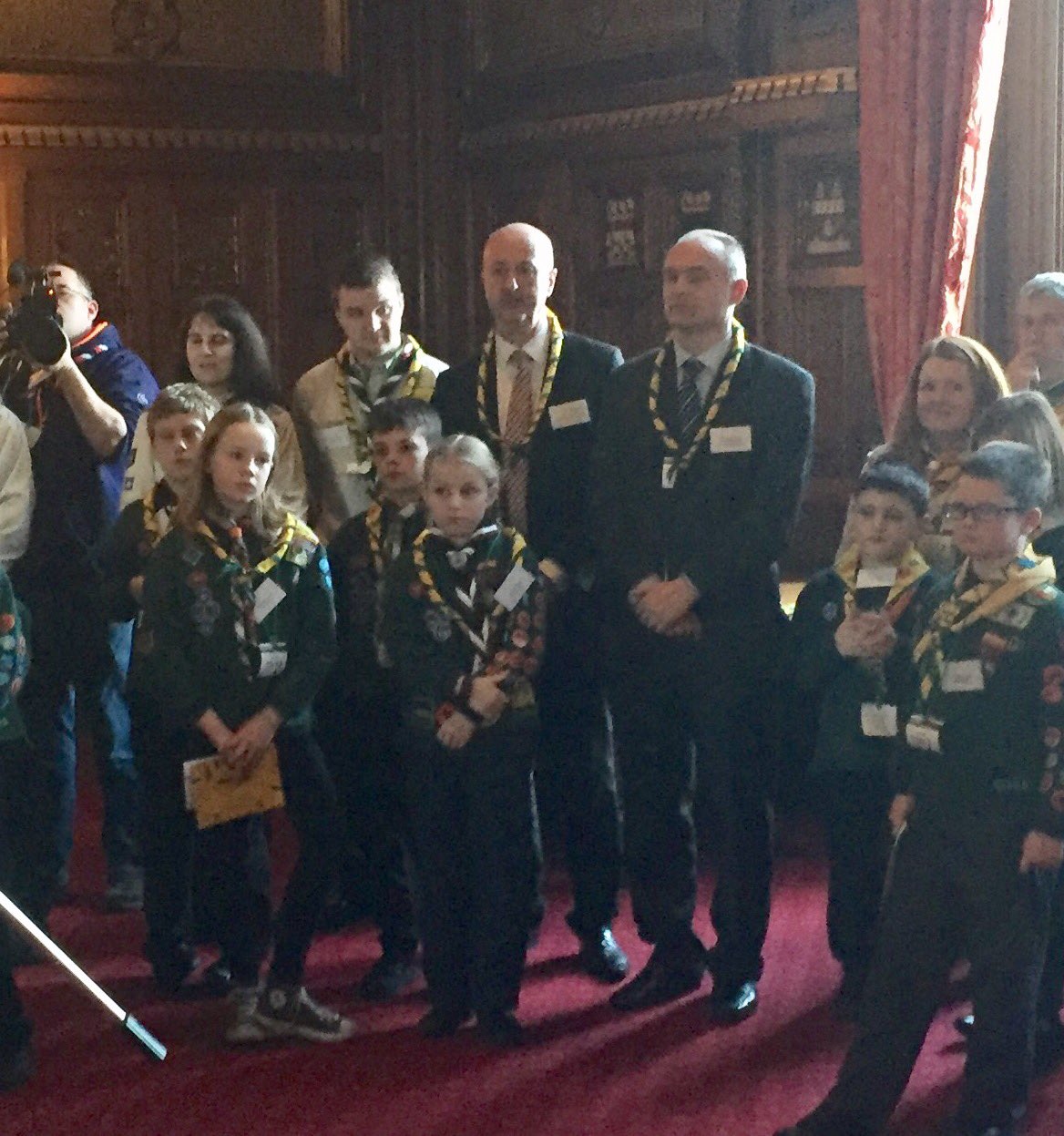 Do you like this post?
---